We have been designing, manufacturing, selling and installing truck decks for over 25 years. Our "Classic" all-welded plywood truck deck was an industry leader with numerous innovations and unequaled quality. In 2010 we launched TRUCKBOSS, and the next generation of Trucks Decks was born. The patented all-aluminium system provided unequaled quality and flexibility in hauling snowmobiles, ATVs, UTVs, Motorcycles along with industry exclusive winch loading and sealed under-deck storage.
It was and still is quite simply in a class of its own. Today, we continue to improve TRUCKBOSS with new features and accessories to make sure that it will always do what you need it to, and get you to the fun a little faster!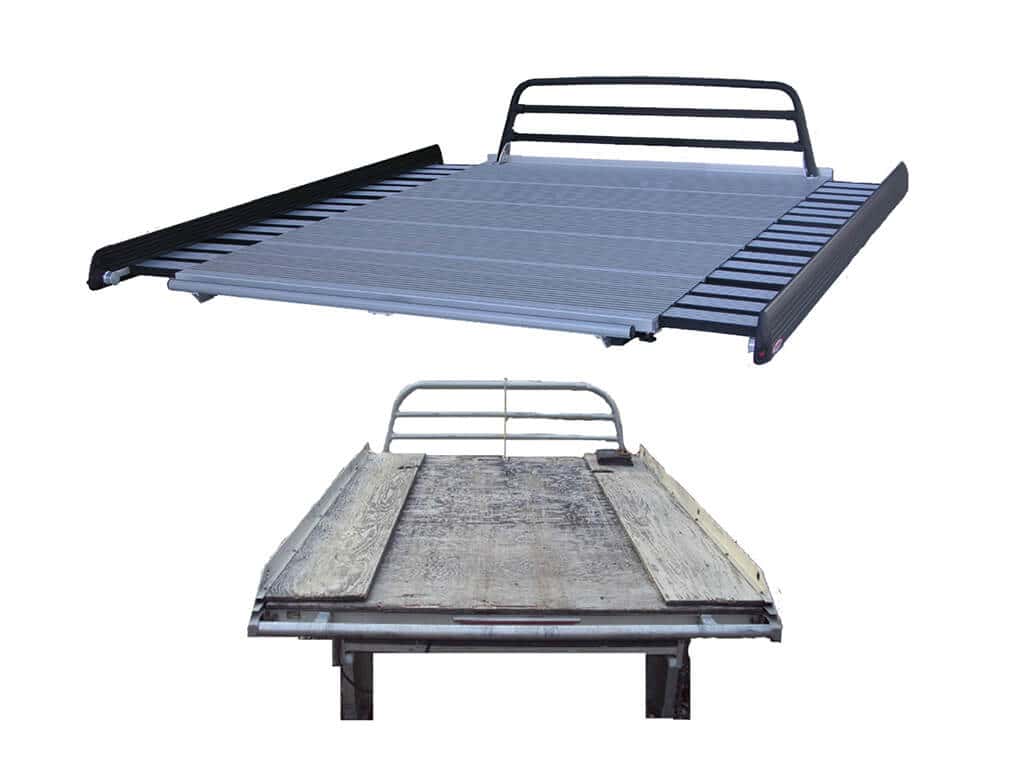 No Plywood
All TRUCKBOSS wear surfaces are equipped with ExtremEtch anodizing. This hard-wearing no-maintenance finish is standard on every TRUCKBOSS deck. This makes TRUCKBOSS far more resilient to the elements than any other plywood or marine board surfaced deck in the market today!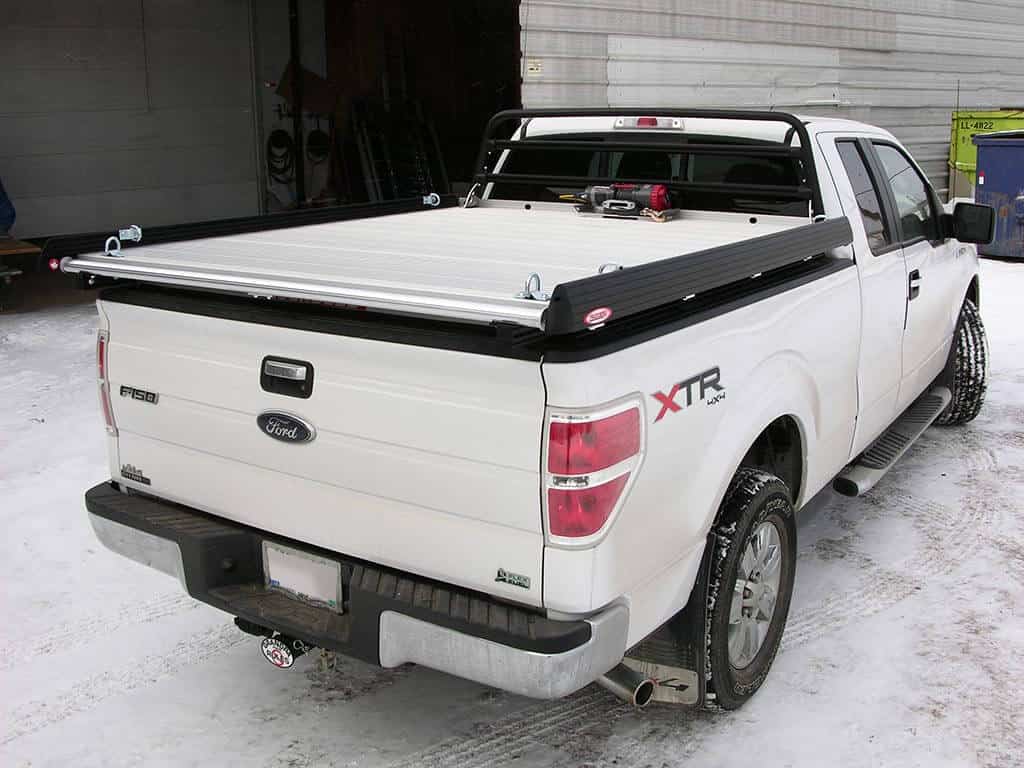 Sealed Under Deck Storage
Sealed Storage = Convenience and Flexibility. A customer favorite, TRUCKBOSS patented extrusions seal to the bed of your truck protecting your gear from water and dirt, and once the tailgate is locked the TRUCKBOSS system becomes a vault protecting your valuables from theft. Now you can unclog the cab of your truck and have your valuable gear protected from the elements and from theft under your TRUCKBOSS Deck.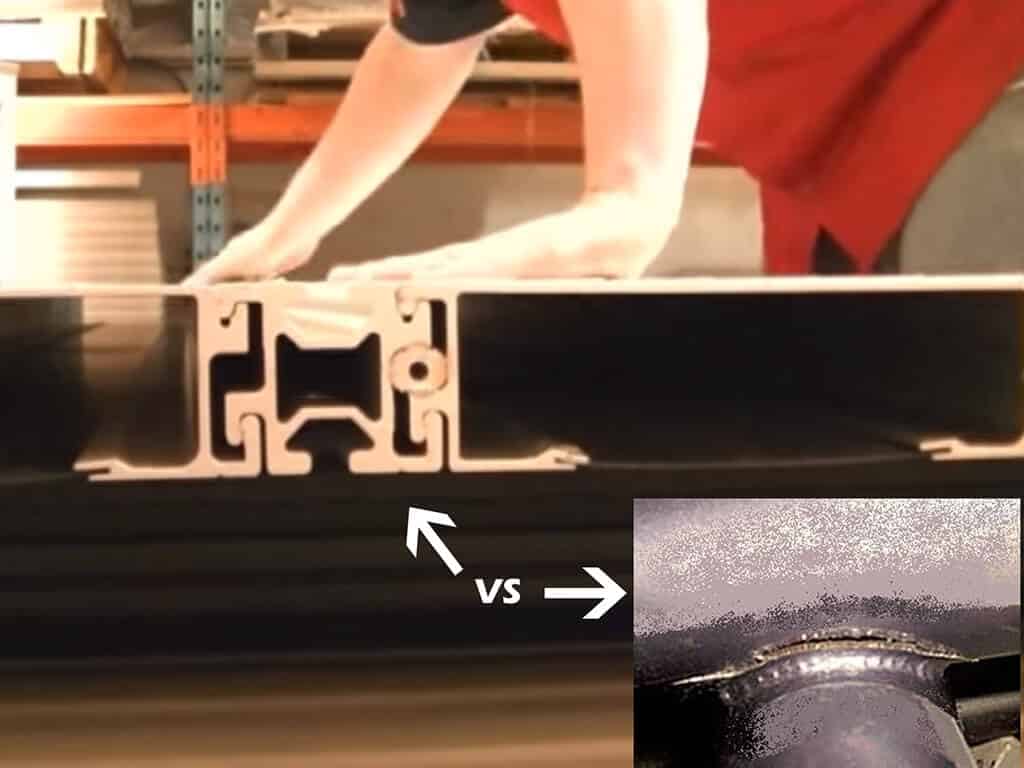 No Aluminum Welding
Even when performed properly aluminum welds considerably weaken base metal strength (up to 40%), while creating start points for metal fatigue and cracking. TRUCKBOSS replaces welding with purpose-built aluminum extrusions to retain high metal strength throughout every component and connection. This gives TRUCKBOSS more strength than any other deck system in the market today and is why your TRUCKBOSS deck will likely outlive the truck it is installed on.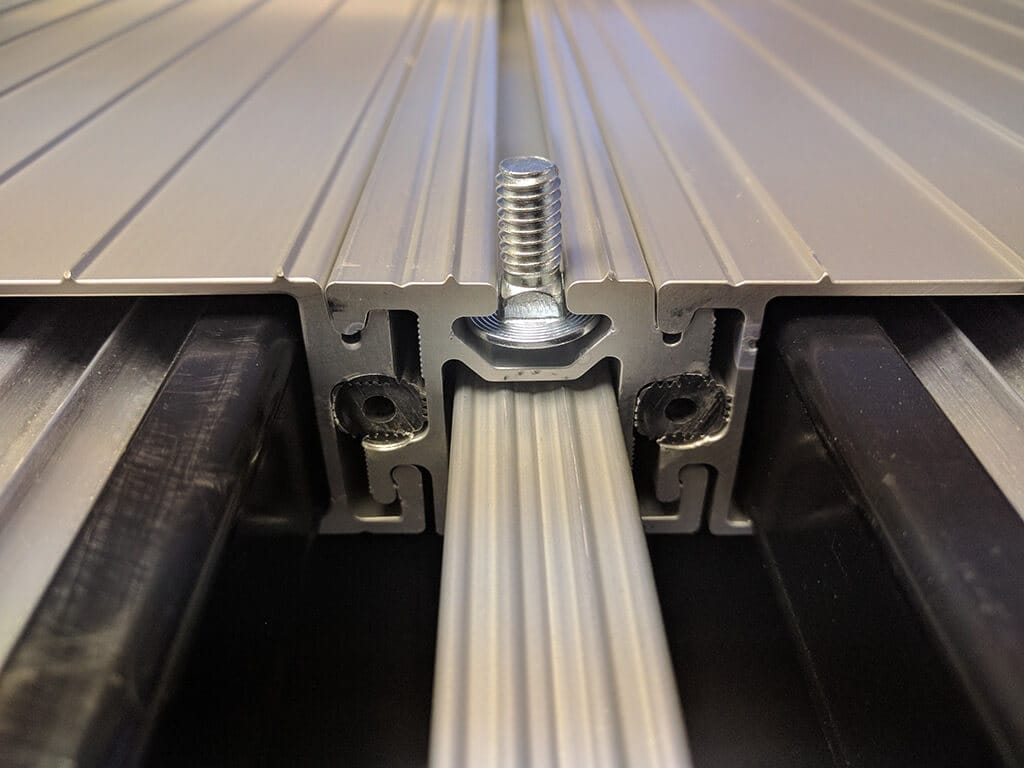 Aluminum Extrusion Construction
Capture Channel Technology. Our biggest secret…the patented capture channels located throughout the TRUCKBOSS TRUCK Deck allow you to mount and move accessories without ever having to drill a hole in the deck. Simply insert a carriage bolt into the capture channel and attach whatever you want to. This gives you the ability to reconfigure the deck for different seasons, unlimited tie down points, winch loading, FLEXXLOADER compatibility, a wide range of lighting options, and compatibility with a long lost of third party accessories.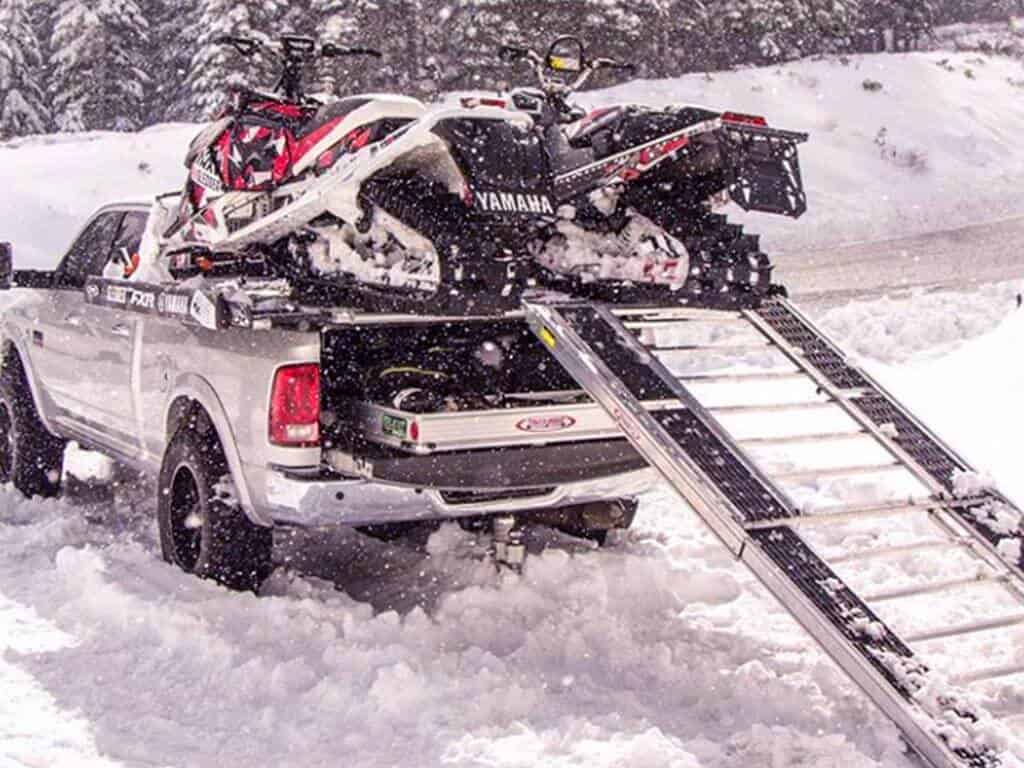 No Weather Damage
TRUCKBOSS is the only truck deck system where the expandable sides telescope into the surface of the deck, leaving a clean flat surface when the sides are in. All other decks allow the expandable side to sit on top of the deck surface when the sides are closed. This makes using the deck when the sides are closed very difficult. With TRUCKBOSS the deck surface is flat and easy to use with the sides in or out.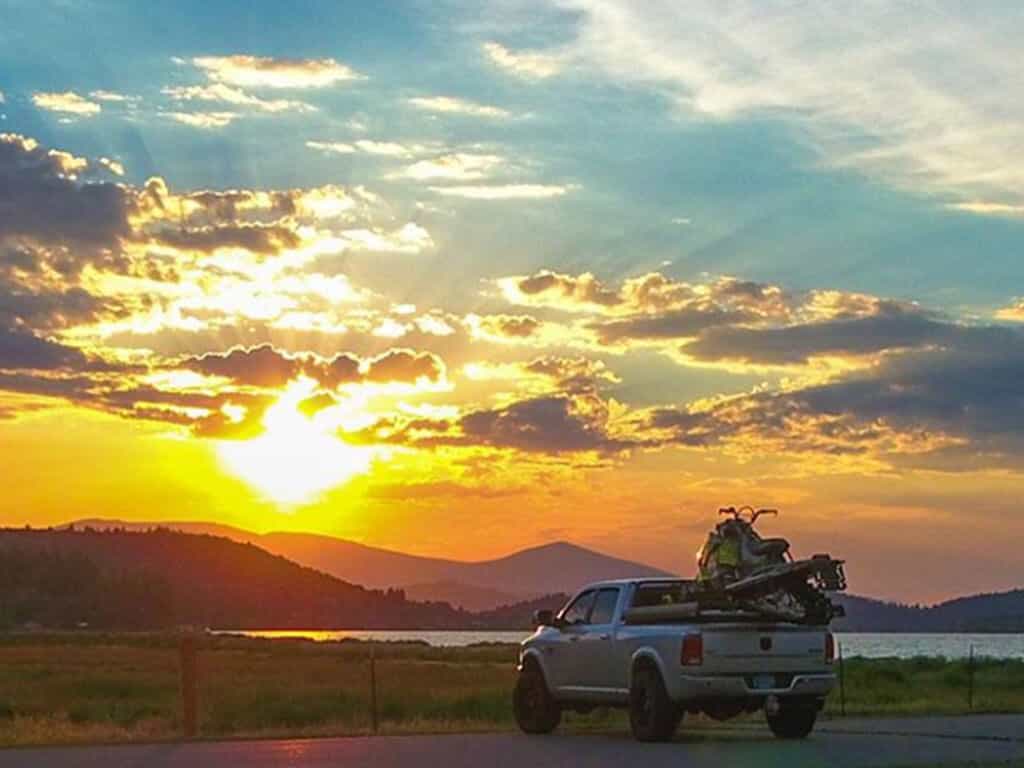 No Bad Fits
All of the major components of TRUCKBOSS are manufactured in the USA, with final assembly being done in Canada. Yes we could save money if we manufactured offshore, but we will not compromise on quality and that is why we continue to build in North America.